Cards PDF [Free]
Here's 72 "for all occasions" cut the small talk question cards, and 24 "sex-y" sex & relationship question cards! CC BY-NC-SA license.
Thought-provoking questions on one side, creativity-provoking photographs on the other! Engage the whole brain.
We've been testing & iterating these cards for 2 years! We've been 100% funded thanks to our Kickstarter backers. Can't wait to ship the cards out to them! (After that, we'll launch it on Amazon for general purchases.)
How-To Guide Preview (PDF)
Research
---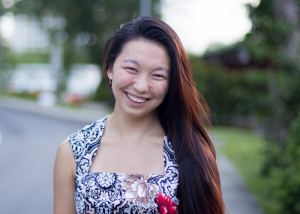 Feel free to get in touch via my Kickstarter profile!
Thank you for following this project and testing past prototypes! Thank you for dinners of engaging, important topics, and creative workshops.
– Angela
Keen to share this project? Thank you! We've posted some one-liners & tweets to make things easier, on the stretch goal update page!
You may like to download and share the images below!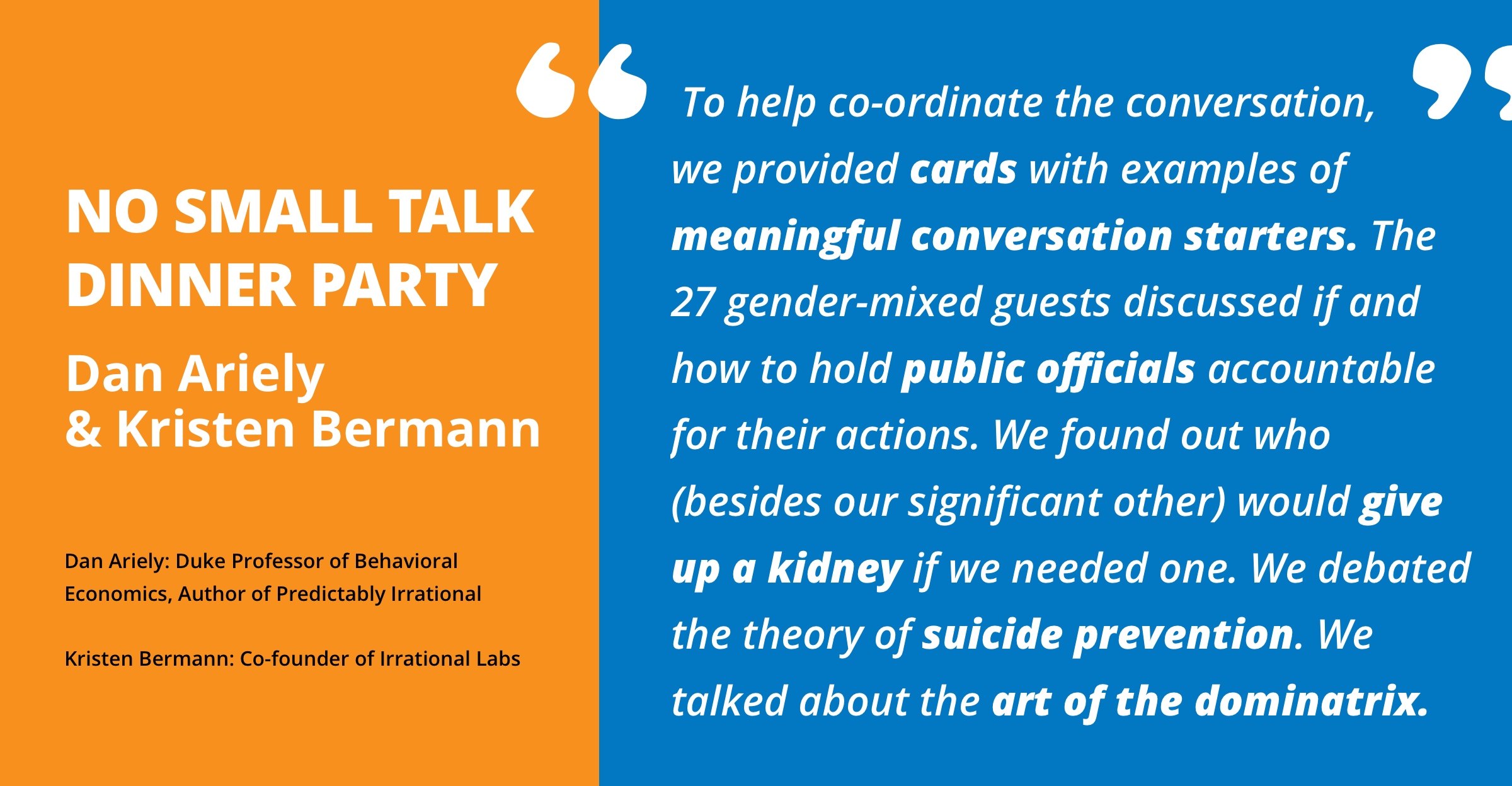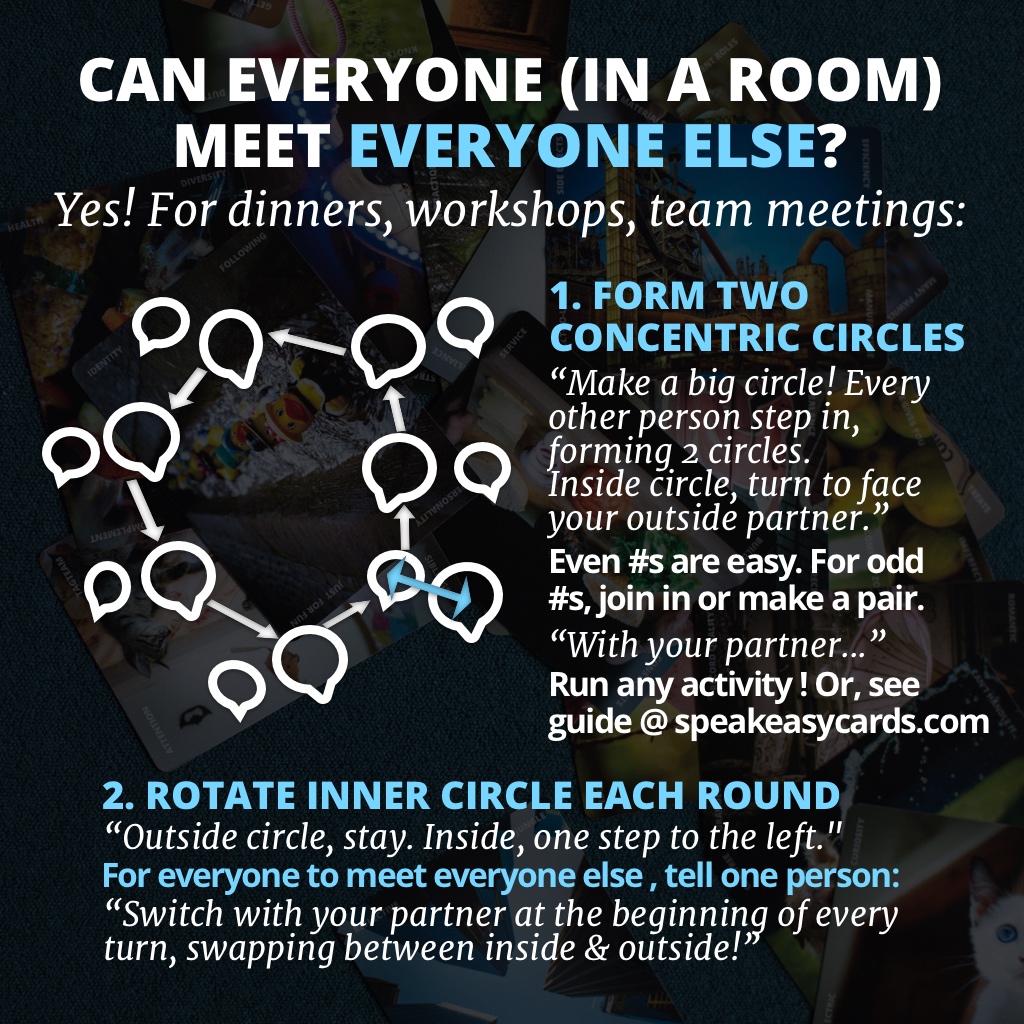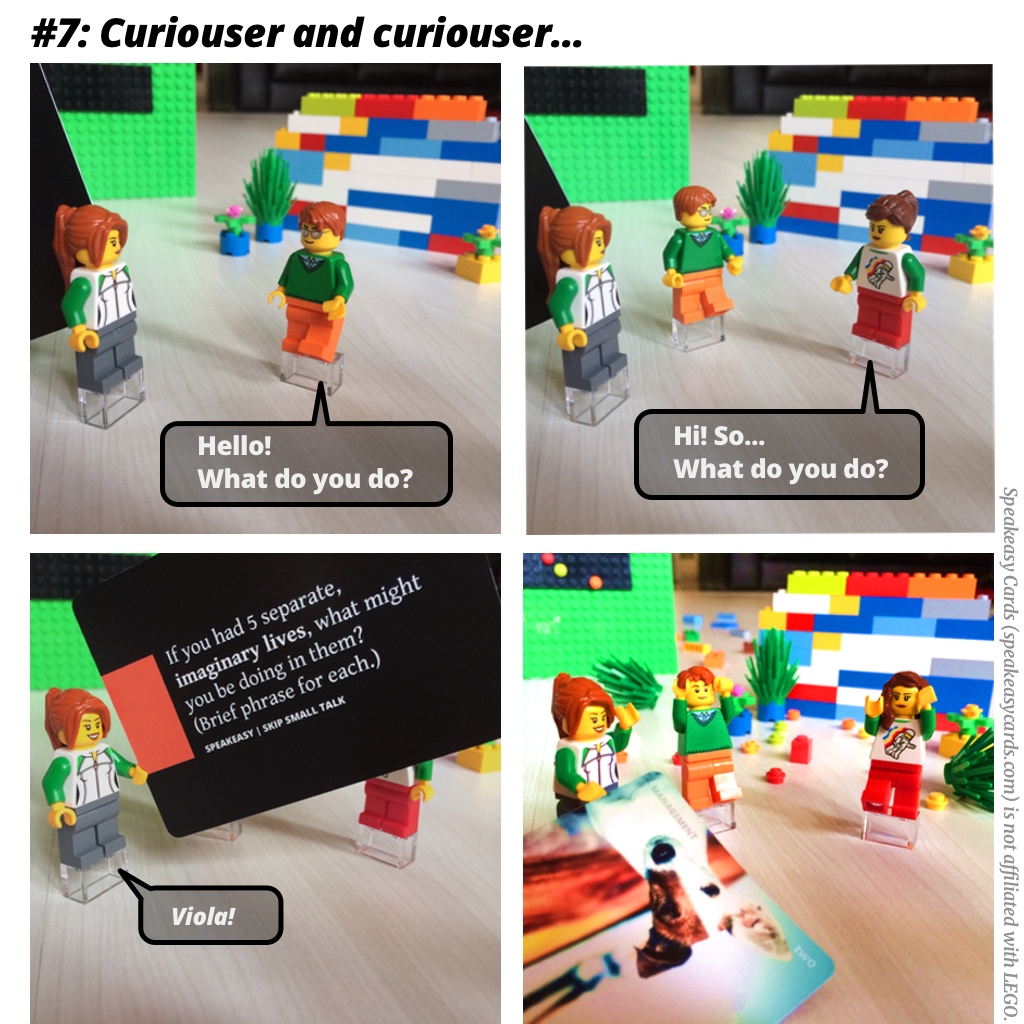 ---
VIEW ON KICKSTARTER!
Speakeasy Cards